Founding Partners
We would like to extend our utmost appreciation to our founding partners for their unique contributions to the protection of Canadian children.
Major Contributors
Our work would not be possible without support from the private and public sectors. We thank all of our contributors and acknowledge their commitment to making the protection and safety of children a priority.
Additional Supporters
Government Allies

The Government of Canada has provided ongoing support to our organization since May 2004. Public Safety Canada's steadfast support of Cybertip.ca under the National Strategy for the Protection of Children from Sexual Exploitation on the Internet is essential to the success of this national service. This strategy also involves the RCMP's National Child Exploitation Coordination Centre.

C3P also receives support from the Government of Manitoba and is a designated agency in the province to receive reports under The Child and Family Services Act (Manitoba), as well as to provide supports and information pursuant to The Intimate Image Protection Act (Manitoba).
The Province has also supported the distribution of Commit to Kids, the Teatree Tells Child Abuse Prevention kit, and Self/Peer Exploitation guide for schools.
International Allies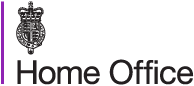 C3P's Project Arachnid initiative is supported, in part, by the Secretary of State for the Home Department in the United Kingdom. The goal is to work in collaboration on a global scale to reduce the availability of child sexual abuse material.
Hotlines/NGOs around the world are working with C3P on Project Arachnid:
C3P also works collaboratively with allies from around the globe to make the world safer for children, including:
One-time Funding
C3P is thankful to the following organizations for providing one-time funding to support projects over the past year:


Law Enforcement
The role of law enforcement agencies is essential to protecting children from abuse and, as such, C3P has prioritized the establishment of formalized protocols with law enforcement agencies across the country.
To date C3P has signed formalized agreements with 28 law enforcement services across the country.
Education and Child-Serving Organizations
Mitigating risk and reducing child victimization is the goal of our education and prevention programs, resources, and training. Working with like-minded organizations to utilize and promote these materials means more kids are being kept safer.
C3P has formal MOUs/Protocols in place with:
In addition to the above, C3P provides resources and training to a variety of child-serving organizations, some of which include:
Kids in the Know, C3P's national personal safety program, meets curricula outcomes mandated by ministries of education in all jurisdictions across Canada.