Minister Mendicino visits the Canadian Centre for Child Protection to discuss increasing risks facing Canadian children and youth online

For Immediate Release
Winnipeg, Manitoba — Today, the Canadian Centre for Child Protection (C3P) met with the Honourable Marco Mendicino, Minister of Public Safety to brief him on the increasing online risks facing Canadian children and families, and highlight an aligned commitment to the protection and safety of children across the country.
Children's increased time online, combined with unprecedented access by adults to children during the pandemic, has resulted in a significant rise in reports and outreach to Cybertip.ca, the national tipline for reporting the online sexual exploitation of children. Since the pandemic began, reports of sexual victimization to Cybertip.ca have increased by 128 per cent.
"With our kids spending more time online, we must step up our efforts to keep them safe. That's exactly why the Canadian Centre for Child Protection and its partners are fighting back against these despicable crimes. They're world leaders in their field, doing the critical work of preventing these crimes through education and advocacy, and helping victims move forward and reclaim their lives," says the Honourable Marco Mendicino, Minister of Public Safety.
"Today, we welcomed the Minister to discuss the prioritization of the protection of children, who have disproportionally been affected during the pandemic. We must strengthen our resolve to do all we can to reduce the online victimization of children in Canada, and we are grateful to be aligned with the Minister in this mission," says Lianna McDonald, Executive Director of C3P.
Discussions also focused on trends in the data seen through Project Arachnid. With support from Public Safety Canada, C3P's innovative, global tool that proactively detects child sexual abuse material (CSAM) on the clear and dark web, and issues removal notices to providers. The platform offers a lens into how offenders are misusing technology to target and victimize children not only in Canada, but around the world.
C3P and Minister Mendicino also spoke about opportunities to continue to work together to ensure the online safety of children across the country, underscoring the need for greater transparency and accountability of industry.
For more information about C3P, visit protectchildren.ca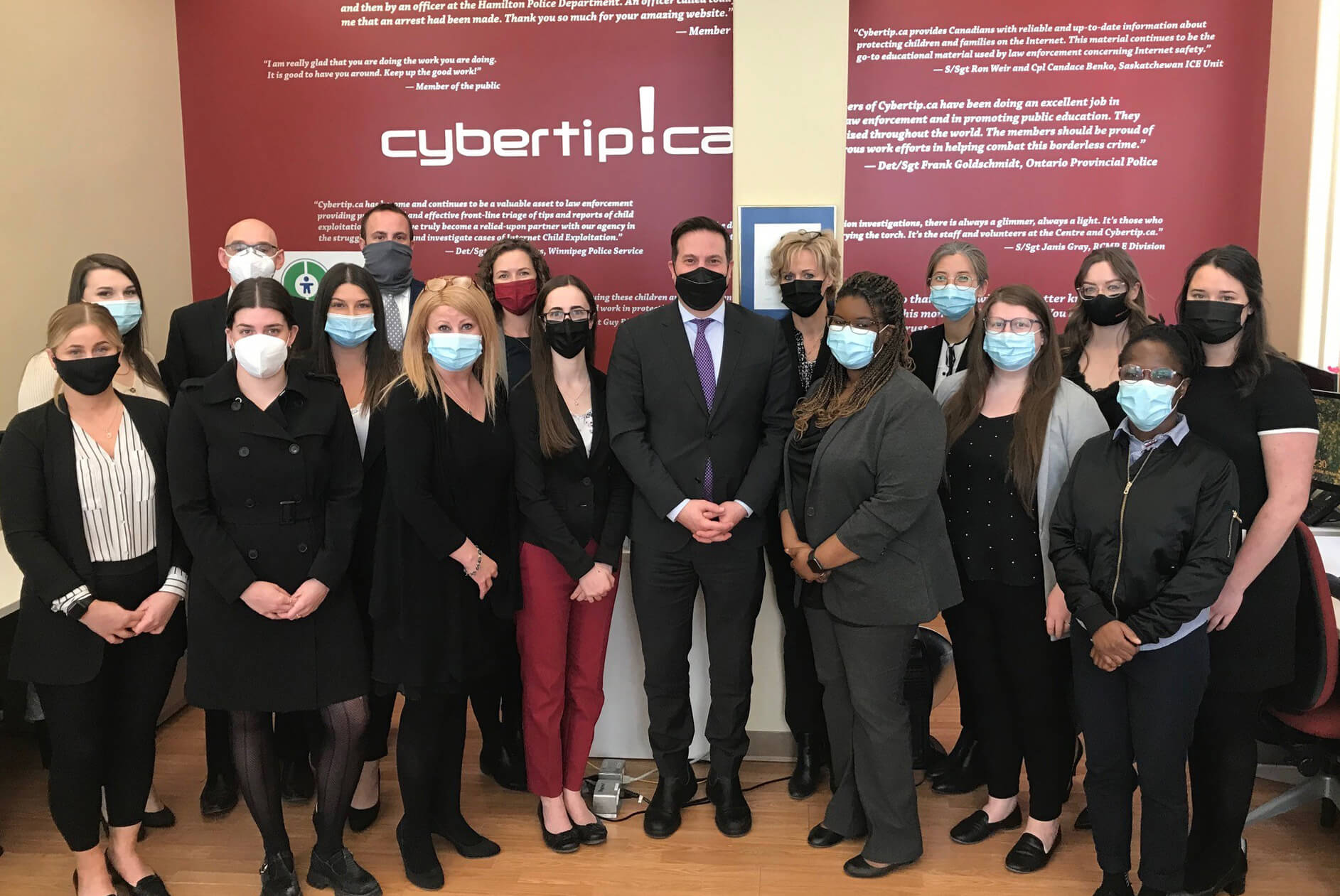 Media relations contact:
1 (204) 560-0723
communications@protectchildren.ca